Gummies that actually make you feel gÜd!
We're on a mission to make wellness more palatable. Our high strength and delicious gummies are the perfect supplement to add to your daily routine.
Shop Now


support your overall wellness with
Ashwagandha
Mushroom
What makes our gummies so GÜD?
All of our products are completely natural, 3rd party lab tested, and formulated by nutritionists to ensure you always feel the güdness.
Shop Feel Güd
Ashwagandha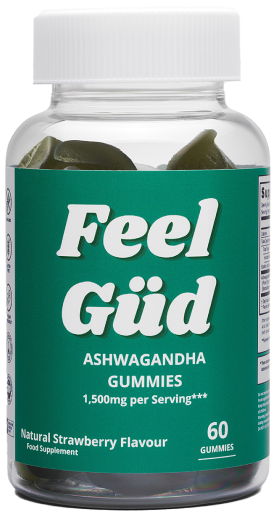 1,500mg of Pure Root Extract

Strongest in the UK

Formulated by Nutritionists
shop ashwa
Mushroom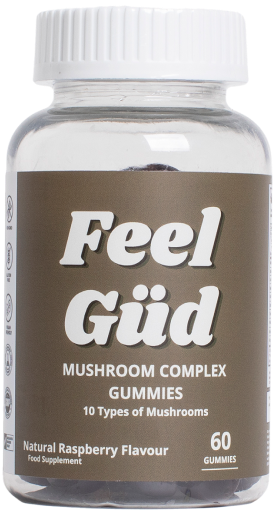 Lion's Mane, Reishi,
Chaga and Cordyceps

The UK's First Functional
Mushroom Gummies

Made in Europe
shop mushroom
What benefits are you interested in?
high strength gummies created to empower Ü
When it comes to supplements, enjoying them is key to consistency. But you know what's even more crucial than the taste? Effectiveness. That's why we pack our gummies with a powerhouse of active ingredients, making them the strongest on the market.
Try Now
don't just take our word for it...
"I didn't expect these to work right away but they did, I take two a day and feel like myself again. No more constant anxiety over the smallest things, no more waking up at 3am for hours. I have my life back, thank you."

- Helen
"I'm loving the mushroom gummies, they're helping me maintain focus and vitality and they taste so good! I think from a value for money perspective these are probably the best way to get the goodness from the many types of mushrooms they contain. Highly recommended!"

- Craig
"I'm on my second order and after seeking some advice about dosage I can feel the difference. Really noticing the sharp edge taken off my feeling of anxiety and tension. Easy to order and super quick replies to enquiries"

- Sophie
"I have tried lots of different mushroom companies with varying results but honestly feel Gud has been the best. I like taking the gummies instead of pills and powders they feel like a little treat and I have definitely felt the benefits.I will be ordering again"

- Rob
"On my second pot of these gummies now and have just took out a monthly subscription as feel they are beneficial in helping my feelings of anxiety whilst I'm going through the perimenopause. (They taste good too)!"

- Teresa
Subscribe & Save
To ensure you never have to deal with the stress of running out, follow these simple steps:

Click the link below

Choose your gummies

Select how many bottles and how often

Sit back and enjoy hassle-free gummy deliveries!
Our subscription can be paused, cancelled or changed at any time. Join the Feel Güd Family today!
Subscribe Now

Fancy a güd read?
5 Tips for a Better Night's Sleep
Sleep is one of those routine parts of life that many of us don't even think about – yet it can make or break our physical health, our mental wellbeing, and our overall mood.
What is Brain Fog?
In this article, we want to battle through the brain fog, if you will, to identify some of the causes, the symptoms to look out for, and how you can combat it.
7 Ways to Reduce Stress at Work
It's important to find ways to balance everyday work stress with small changes and things which improve your day – even in the simplest and most subtle of ways.
Exploring Ashwagandha Benefits for Women
What does ashwagandha do and are there specific ashwagandha benefits for women? In this blog post, we delve into the science-backed benefits of this powerful adaptogen for women's health.
The 6 "Mane" Characteristics of our Lion's Mane Mushroom Gummies
What exactly do you need to know about Lion's Mane, and why is it considered a superfood and leading ingredient in our formula?
sign up for
20% off today